Public Domain from pixabay
Etsy is a wonderful place filed with gummy bears and lollipops.
Just joking.
But Etsy can be a wonderful place for craftspeople to market and sell their creations from their locality and still reach the greater world around them.
So what makes Etsy different from something like eBay.
Specialization.
Etsy specializes in crafts, and nothing else. Everything is geared towards the creator, the artist.
Not just anyone with the idea to sell something.
What is Etsy?
Etsy is the e-commerce platform that specializes in the buying and selling of artistic goods, craft supplies, and vintage items difficult to find in a traditional online store.
Buyers on Etsy browse their marketplace to find handcrafted products rather than mass-produced goods.
It is also an outlet for small business owners such as art shops and people with artistic skills to showcase their goods and sell to a broader audience without needing their own website like with Shopify.
It is a hybrid company that combines the excitement of an art fair with a marketplace like eBay.
People who look for products on Etsy will find vintage and handmade items, made-to-order works of art, hand-printed clothing, custom-made children's toys, and more.
There is a major category of vintage items for sale on Etsy. For items to qualify as vintage, they must be a minimum of 20 years old.
There is a wide variety of collector items that you can get for a reasonable price. The platform uses a particular storefront where sellers list their products for a fee.
The unique niche that Etsy occupies makes it the number one platform for art items and collectibles in the world.
It is essential to point out that Etsy does not make the products. Instead, it acts like an intermediary connecting both buyer and seller, bringing them to one marketplace. Etsy has a central headquarter in Brooklyn, and this is where it carries out daily operations.
The company also has a crafting class known as Etsy Labs – a class where people learn and improve their artistic skills.
If Etsy doesn't quite seem like the solution for you, check out my reviews of the best ecommerce platforms and my Shopify review to see if there's a better fit for you.
How Much Does it Cost to Sell on Etsy?
It costs $0.20 to set up an Etsy account and list an item to the marketplace. According to the seller handbook, a listing will remain active for four months or until the item is sold. Once an item sells, a 5% transaction fee occurs on the sale price.
Many people pack up shop after a mere month because of little or no sales. And the worst part is that you keep running expenses based on your listings. Therefore, it is crucial to consider the long-term revenue to cost ratio.
This is especially true when you have many products to sell. So how much does it cost to sell your products on Etsy?
Let us find out.
1. Etsy Store Cost.
An advantage of Etsy is that it cost a seller nothing to set up shop. Yes, opening your store on Etsy is free. But that is where the free stuff ends – at least for now. This is because Etsy has a standard listing fee of $0.20 per item. This listing fee is for four months. But let us talk about the listing.
Etsy has a listing different from other online market giants. For this online marketplace, a listing and a product are not the same things. This is because a listing can contain multiple products.
For example, if a seller is selling a hat, and the hat has different color schemes, the seller is only obliged to create "one listing" to cover the different color variety while giving buyers the choice of selecting a hat with any of the colors.
So if the seller has 100 items of that hat, and they come in different colors, the seller creates only one listing to cover them all, updating the quantity as the sales come in.
Every four months, the validity of a listing runs out. It is now up to the seller to either renew the listing automatically or manually at the same $0.20 per listing. Although allowing the store to renew itself automatically can make good sense for a first-time seller who has not yet grasped the financial basics of running an online store, it makes even more sense – at least from a financial angle –to renew the store manually.
This way, you can study the data to find out which products are making sales and turning out a profit, and which products are taking a loss before you renew your listing for another four months. Take note that the cost of each listing remains $0.20 per list.
This means if there are 100 listings in your store, you are liable to pay $20 every four months. This becomes a problem if you are not making any sales because the $20 keeps adding up in your expense sheet, which could also include the cost of crafting your product in the first place.
2. Is The $0.20 Cost All There Is?
Many sellers confuse themselves on how to remit the $0.20 fee when the sales come in. They forget a listing differs from a product and that the charge for listing and the renewal fee for the store depends on the number of items on sale. See these examples for clarity:
Example 1:
A seller has an Etsy handcrafted table store. In that store, there is only a single handcrafted table for sale. The table sells, and the seller opts not to renew the listing or craft another table again.
The seller pays is $0.20 to list the table. Since the table has sold, the seller is no longer charged a listing fee (although there are other fees which we shall explain later).
Example 2:
A seller creates handmade sweaters available in five different colors. When the seller creates a listing, there are six pairs of the sweater in stock. So for the following four months, the seller will pay $0.20 for a listing of those six pairs of sweaters.
If there are no sales within that period, the seller gets another charge of $0.20 for renewing the listing.
But if the seller sells one of the sweaters, everything reverts to zero and the listing will auto-renew for another "fresh" 4 months for the remaining five sweaters. If the seller adds more sweaters to the quantity available, or the seller has new colors of the sweater and would like to display new pictures of those colors, the seller can edit the listing at no extra cost.
Each time the seller makes a sale, the stock renews again and again until they sell all available sweaters or the 4-month period ends with no sales.
However, if a buyer purchases three pairs of sweaters from the seller in one order, the seller will get an extra charge of $0.40 alongside the earlier $0.20 for three listing fees.
Finally, the listing auto-renews itself again even though three sweaters got paid for in one transaction.
3. What is the Etsy Transaction Fee?
Just like eBay, and Amazon, there are other types of fees that a seller has to pay to keep doing business on Etsy. First, a seller will pay Etsy a 5% transaction fee of the sale price whenever an item is sold.
4. What Does it Cost to Promote on Etsy?
Etsy users can also choose to create promoted listings and advertise their products. The minimum to get started is $1/day and it is based on a cost per click model. When a user conducts an Etsy search, there are both paid and non-paid listings. The only difference that buyers can see in promoted listings is the small, white "Ad" in the top left corner of the image:
It's usually challenging for a new seller to make waves on Etsy out of the gate, especially when launching a new product. Investing in ads to gather more visibility may not be a bad idea to test out your product's market viability. Once you start promoting, you'll get access to a dashboard where you can view your stats.
I recommend you set a maximum cost per click (CPC) between $0.10 – $0.50 per click to start testing results.
5. What Are the Etsy Payment Processing Fees?
When a buyer checks out directly on Etsy and uses the Etsy payment system, Etsy charges a payment processing fee of 3% + $0.25 per transaction.
Also, depending on the seller's location, there could be extra expenses in the form of taxes, including the cost of converting the local currency where the items listed are not in US dollars.
6. What About Etsy Shipping Costs?
Usually, the buyer pays for shipping. The cost will depend on the location of the buyer. Often, problems arise in situations where the shipping fee is not properly calculated, and the seller realizes they have to pay more for shipping than originally intended.
If this happens repeatedly, it could significantly increase the total cost of doing business on Etsy, especially when the cost of insurance is included in the shipping charge, which drives the cost further.
A solution is to do the research and find out exactly how much shipping items to different locations will cost. Shipping is never free on Etsy or any other online marketplace. Sellers who offer free shipping should be prepared to include the cost of shipping into the sale price.
7. Final Thoughts on Etsy Pricing.
It is tempting for you to think it's only 20 cents to start selling on Etsy and rush to open a shop.
Before selling your products on Etsy, it's smart to have a clear understanding of the total fees required to both list and sell your products.
The total cost of setting up shop on Etsy includes the listing fee, transaction fee, payment processing fee, shipping fee, and any promotions you take part in.
Also, remember none of this includes the cost of goods sold (COGS). So if you price your items too low to attract more buyers, you may eat into your profit margin and sell products at a loss.
There are always external charges to consider if you want to manage your business properly. Get a spreadsheet ready to track your inflow and outflow to be adequately informed on what is going on in your business.
Try not to get ahead of yourself until you see a decent return on investment (ROI). It's important to incrementally scale up your business rather than get too aggressive with pricing right away.
As you keep selling on Etsy, you'll get the hang of the fees and adapt your business accordingly.
How to Sell on Etsy.
Are you ready to set up an Etsy shop and start making money online? Although there are a number of steps, Etsy makes it easy.
Here is how you can start selling on Etsy and set up your own online shop.
1. Go to Etsy.com to Get Started.
Visit the Etsy homepage, click the Sell on Etsy link, then click Open your Etsy Shop.
2. Customize Your Shop's Settings.
Set your preferences for how you want to sell your products. Select the language for describing your products, and the currency for trade, include your location, etc.
3. Select a Shop Name.
This is the part where your creativity can come into play. You should come up with a name that reflects your personal brand. Your name should be synonymous with your product offerings and easy for customers to remember. The name needs to be between four and twenty characters with no spaces or special characters.
4. Start Listing Your Products.
Follow these steps to set up your product listings:
Add Photos: Etsy advice sellers to have a minimum of five photos for each item, to be taken from different angles so buyers can have a proper idea of what your product looks like. The pictures should be of high quality and shot with a nice background.
Adjust thumbnails: Thumbnails are the first pictures a buyer comes across when they search or stumble upon your product. These dictate the look and feel of your shop, so make sure they are consistent and match your brand.
Complete your listing information: Your product description should have a title and description that describes what it in detail.
Also, make use of the 13 'tags' available for each product. Buyers look for products based on keywords, so make sure these keywords match what is in your tags.
Enter inventory quantity and price: Add the price for each item and make sure you factor all the costs into your sale price. Include the quantity in stock, and also if there are product variants such as size, color, and material.
Set the shipping fee: This is where you include shipping fees, country of origin, processing time, weight, and size. You can always update this information later if needed.
Preview your Etsy listings: Look at the shop to see if there are any changes to make. It's important to feel good about your shop's look from a customer's perspective before publishing for the first time. Click finish and you're all done adding your first product.
5. Select Your Payment Method.
There are many types of electronic payments available on Etsy. You could offer PayPal or Etsy Payments which is what most sellers use. Etsy Payments allow sellers to get their money through different options like credit and debit cards (as well as store credit), and Etsy gift cards.
6. Include Billing Information.
This will depend on your country of origin. Etsy may want a credit card for authorization and identification. You will also provide a card where Etsy can charge you for fees and commissions.
That's it. You're all set up and it's time to start optimizing and promoting your products.
7. Optimize Your Shop.
Here are a few ways to optimize your Etsy shop and attract more sales.
Add Your Profile: This will include a short bio about you with a photo. This will let visitors know who you are and increase your credibility as a seller. You can use this opportunity to create a personal connection with your customers and give more insight into your product.
Add Your Shop Policies: This section includes FAQs that customers may ask about the product. You can also add processing and shipping timelines so customers can have an idea of how long it will take to get their product. Return policies (if any) also fall into this section.
Add A Store Bio: This is the section that allows you to talk more about your ecommerce store and who you are. Etsy gives sellers 5,000 characters to write your biography. Remember to write with passion and create a connection with your potential customers.
People value transparency, so try to be open about your values. You can also show them how you create your products by inserting photos or videos of your workspace. You can share your shop's social media links here too.
Use Etsy's Marketing Tools: This allows you to reach out to a wider audience through social media. Etsy has made this easy to do with a new marketing tool to allow sellers the opportunity to share their products on social platforms like Pinterest, Facebook, Instagram, and Twitter.
More Tips for Selling on Etsy.
Now that you have your Etsy shop set up and optimized, how do you drive sales over time? What are some ways to boost your "Etsy SEO" and gain more visibility as a new shop owner?
Here are six final tips for selling on Etsy.
1. Hire a Professional Photographer.
People are visual – we want to see, touch, and feel products before we buy them. And there's a psychology behind great product photography.
The main types of product photography shots include hero shots and lifestyle shots.
First, hero shots are close-ups of your products with a simple white background. These are great for your main photos and should be in high resolution so users can zoom in and see the product by itself.
Next, lifestyle shots show the product being used by a person or with more background context. For example, an image of a women's sweater may be worn by a smiling woman outside in a park.
A final tip is to use a combination of both of these styles, as well as shots in between. For example, an image of an arts and crafts set could be disassembled to show all of the parts and laid out in a beautiful pattern.
Etsy allows a maximum of 10 photos, so uses them all. High-quality photos will help drive sales for your products.
2. Organize Your Shop.
You should put every item on your list in an order that you specify. Having products all over the place in random order doesn't inspire confidence in the quality of your products.
You need to create a good first impression so buyers who come into your store see a professional layout.
3. Learn Etsy SEO.
SEO, or search engine optimization, enables you to increase visibility online on platforms like Google. But Etsy SEO is oe key to driving sales too.
SEO techniques depend on the platform. eBay, Amazon, and Google all have different SEO techniques, and so does Etsy. However, the basics are the same and it all comes down to keywords.
What are people searching for on Etsy? Try to understand the main product categories you're in and use unique keywords to stand out. Use as many valuable keywords as you can so users search can match with your products and bring out your shop in the search results.
If you find it hard to think of keywords for your product, use a tool like erank.com to understand and optimize your Etsy keywords.
4. Optimize Your Pricing.
Pricing has a direct impact on how much you sell. It's usually difficult to get the right price for your product because undercutting the competition can lead to a price war, while selling too high can lead to zero sales.
Find ways to cut production costs so that your profit margin is higher. Test, test, test. You can update your pricing regularly to reflect economic factors such as the cost of raw materials as well as your competition.
5. Keep Good Financial Records.
Proper bookkeeping can help you understand the direction your Etsy business is heading. It can also help you set targets and know whether you are turning a profit or running at a loss. The better your grasp of the exact numbers, the more informed your decisions are.
6. Study the Data.
Use analytical tools to help you keep track of your business. Some products may sell more than others and you may need to drop non-performing products and increase the quantities of performing ones.
via How to Sell on Etsy: 7 Steps to Open Your Etsy Shop
Is my shop a hobby or a business for tax purposes?
If you're making a regular profit off your hobby, it's really a business, according to the United States Internal Revenue Service (IRS). Determining whether your Etsy shop is a business or a hobby is a key first step, since it will affect how much you pay in taxes.
Some guidelines to keep in mind include:
If you're selling on Etsy without expecting a profit, your shop may qualify as a hobby.
If your Etsy shop is something you dedicate time to on a regular basis (and the time you spent is not inconsequential), and your primary purpose for the shop is for income or profit, your shop qualifies as a business.
Many businesses can experience a loss during their first few years, but are still considered businesses because of the regular work toward and expectation of future profit.
If your shop is classified as a hobby, and your income is less than your expenses, then you experience a "hobby loss." This is when the distinction between hobby or business becomes important. Say, for example, you're paying a lot for precious stones and quality metals but not passing on this expense to your customers. These deductions might exceed what you earn as a business, but you can't deduct them from your income under the hobby loss rule.
If you started your shop as a hobby but begin to make an income or profit, make a plan and keep organized records so you're ready to file as a business.
What kind of taxpayer ID do I need?
If you're a sole proprietor—meaning you are not a business entity that is a corporation, partnership or limited liability company—you may use your Social Security number for tax filing and reporting. Otherwise, you need a federal employer identification number (EIN) to pay taxes as a business.
Even if you're a sole proprietor Etsy shop owner, you can still opt to get an EIN. This gives you a few privileges: you can hire employees, incorporate, form a limited liability company or partnership, and have a solo 401(k) retirement plan. Using an EIN instead of a Social Security number can also help to protect against identity theft and establish you as an independent contractor, lending more credibility to your business.
Do I need to pay taxes on my shop income?
Etsy shops that meet the requirements for businesses are required to pay taxes on that income and may be subject some additional tax, including the following:
Profit or loss from business: You'll file a Schedule C annually to report profits or losses, regardless of whether you have registered your Etsy shop as a business. If you meet certain qualifications, such as having business expenses of $5,000 or less and not having a net loss from your business, you may be able to use a Schedule C-EZ form, which is a simpler version of the Schedule C.
Self-employment tax: Self-employment tax (a combination of Medicare and Social Security tax) is due for any individual who makes $400 or more from self-employed income. You should file a Schedule SE form once a year. Learn more on the IRS website.
State income tax: Some states also require you to pay state income tax on business profits.
State sales tax: You may also need to collect and remit state sales tax. Read What Etsy Sellers Need to Know About Collecting State Sales Tax for more details.
Value Added Tax: If you're a VAT registered seller, you may be required to charge VAT on the items that you sell on Etsy. In some cases, Etsy collects and remits this tax on your behalf. You may also pay VAT on some eligible seller fees. Learn more about VAT on Etsy.
Get more details on each of the tax forms you may need to file in Understanding Your Small-Business Tax Forms.
How often should I pay my taxes?
Individuals and businesses pay taxes each quarter based on an estimate of what they'll owe for the year. When you work a typical 9-5 job, your employer calculates these estimates for you, but when you're working for yourself, it's up to you. If you think you might owe more than $1,000 in taxes this year, you must make quarterly estimated payments.
First, determine your taxable income. As outlined here, to calculate taxable income, deduct expenses and other deductions you're eligible for from your annual gross income, then divide the number by four to determine your quarterly taxes.
If this is your first year in business, you can base your estimate on your expected adjusted gross income, your taxable income, and your expected deductions and credits. If your shop's been up and running for a year, you should pay as at least what you paid in the previous year to avoid underpayment penalties. If you know you'll be making substantially more this year than you did last year, you should save money just in case you owe more at the end of the tax year.
You can pay quarterly estimated taxes may online through the IRS website. You're subject to a penalty if you don't pay quarterly taxes by the following dates:
For January 1-March 31, the due date is April 15
For April 1-May 31, the due date is June 15
For June 1-August 31, the due date is September 15
For September 1-December 31, the due date is January 15 of the following year
You'll also need to file your Schedule C or Schedule C-EZ form for the previous year by April 15 of each year.
via Taxes 101: Understanding the Essentials – Etsy
Here are the top 30 tips for selling on Etsy:
---
1. Be Competitive
Kyle & Arielle Borcik, Co-owners, Borcik Jewelry
Once you can show up in someone's search, you still have a huge obstacle. At least 20 other products showed up too. So, your goal is to look hands down the best. You have to know your market. Know your audience and look the best to them. You cannot sell if you don't know about photography. It's the way you tell your customers your products are better. Your products, at the quickest flash to the eye, have to cause the seller to stop.
This is why one of my tips is to scroll through Etsy often. Look at other shops. Is yours the best? What do the best shops look like? I recommend clicking on a few listings. Test yourself. Pick five products from a search query you did and see "are these shops popular?"
---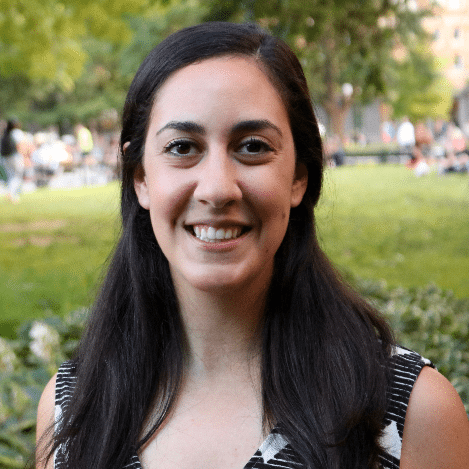 2. Use a Multichannel Ecommerce Platform
Maggie Aland, Editor, Fit Small Business
If you're serious about selling on Etsy, you need to get serious about streamlining inventory management, fulfilling orders, and advertising. BigCommerce is an ecommerce platform that makes it easy to manage all of your listings in one dashboard. You can list your products on multiple channels, including Etsy, Amazon, eBay, Facebook, Pinterest, and automatically create ads on Facebook and Google Shopping to increase your sales.
---
3. Use the Right Keywords
Sara Hull & Phil Miner, Rocks and Salt, rocksandsaltdesign.com
One of the most important aspects of driving business to your Etsy shop is using the right keywords. Popular Etsy mythology claims that keywords in a listing's title and tags should match, and word order is important as well. Your listing title is a sales pitch to the search engine optimization (SEO) bots, not a pretty caption. A 140-character poem utilizing the most effective descriptors in a calculated order. Websites like Marmalead.com have tools that integrate with Etsy's application programming interface (API) to help shop owners find the strongest keywords for their products. You'll have the opportunity in the 'product description' to romance your buyer, use your title well — you can't make sales if you can't be found.
---
4. Include a Business Card With Your Website Details When Shipping to Clients
Dave Hermansen, CEO, Store Coach
My wife and I attend arts and crafts shows whenever we can, and I am amazed constantly at how poor the artisans are at marketing their products. For sure, it is important to have a listing on Etsy; they are the best site in existence for exposing people to unique artists. Although a few of them also have a relatively static website of their own, close to 0% of the artists that I talk to also have their own ecommerce websites, capable of taking orders directly.
Why share a portion of your profits with Etsy when you don't have to? Why expose people to your competitors on Etsy's website, where they can get lost in a universe of possibilities and indecision? When you get an order from Etsy, you should toss in a few business cards that have your own website address on them so that new customers and their friends can re-order from your website directly.
---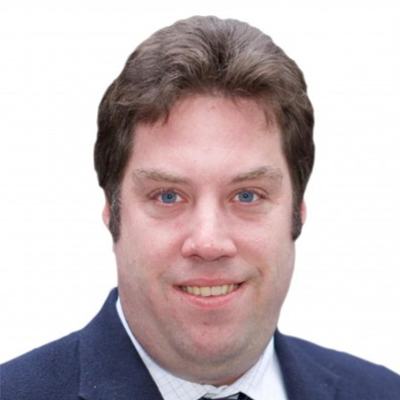 5. Write Listings That Sell
Marc Prosser, Co-founder, Fit Small Business
Sounds easy, right? Unfortunately, it can take some time to learn what kinds of product listings attract the most attention (and generate the most sales). You can shorten this learning curve by outsourcing your Etsy listings while you're just getting started. Fiverr offers experienced Etsy marketers who can write product listings that sell starting at just $5.
---
6. Be Creative …
Andrea B. Sager, Attorney, Andrea Sager Law PLLC
My number one tip is to be creative. If you're truly creative, then you won't have to worry about copyright or trademark infringement. This is the number one reason for having your Etsy store shut down or being sued. Using images from Google and Pinterest for inspiration is fine, but using those images as more than inspiration is not okay. Also, purchasing licensed images from stores with a poor reputation will get you in trouble. I deal with infringers weekly that have purchased licensed images that did not have a valid license. If you're creative and create your own work, then you don't have to worry about infringement and being sued.
---
7. … but Understand Trademark and Copyright Laws
Chelsie Spencer, Attorney, Ritter Spencer PLLC
Before becoming an Etsy seller, you need to have an understanding of trademark and copyright laws. For example, if you want to start a T-shirt shop, you need to know that you cannot adopt someone's registered trademark and print it on your shirts and other merchandise without a license allowing you to do so. Etsy is rife with infringement, and larger companies do pursue individual sellers on the platform. It is better to spend a small amount on a licensing fee than risk having your inventory impounded and paying thousands of dollars in damages. Etsy self-polices by allowing reporting of infringement and will shut your shop down for infringing another's intellectual property.
---
8. Write Your Product Descriptions Wisely
Magen Sanders, Content Manager, Promocodes.com
The worst thing you can do as a seller is to have a poor product description or, worse, no description at all. Be sure to be descriptive, and incorporate as many keywords as you can to help boost your shop's SEO ranking on Google search. Additionally, you should include any relevant information that will eliminate guesswork from a potential customer, and will also eliminate the added step of an interested shopper having to message you to ask you for more information about a product, then possibly lose interest and move on. Include any product measurements, product condition, color description, age, and the different uses of the item. Try to envision what someone might ask about the item, and provide answers to those questions within your description.
---
9. Use Dimensions That Include Packaging
Joe Keilch, Owner, Tenon Design
Remember that the dimensions Etsy asks you to enter are not for the item you're selling but the size of the item when it is packaged for shipment. If you enter the item's dimensions and only charge buyers for shipping on that dimension and weight, you are very likely to lose money on shipping. Make sure you are covering the actual cost of the shipping, plus what you pay for shipping materials, or you will unnecessarily eat into your margins. One way to do that is by keeping a small selection of box sizes in stock and think about which size the item will fit in to ship when you're setting up that item for sale. You can also add an additional handling charge in the Shipping Settings that can help cover the cost of materials.
If you want to get a little more advanced, set up multiple Shipping Profiles to cover items that require different packaging, handling time, or even for items that have to be picked up in person. Assign an appropriate profile to each item, and you'll be taking care of business.
---
10. Use Custom Packaging to Improve the Customer Experience
Beth Owens, Content Strategist, NoIssue
One of the trickier parts of ecommerce is how to build rapport with your customers when you have fewer opportunities for engagement. The success of brands selling through Etsy rests in your ability to be memorable and stand out from the crowd. This means viewing the entire interaction from your customer's position. Do you think your brand's packaging engages customers and makes them feel valued, or will it quickly be discarded and ignored? If it's the latter, you're missing out on a huge opportunity to showcase your branding and encourage social media sharing, recommendations, and more. Those extra efforts you put into your customer's experience, such as clever, attractive packaging, will show them that your brand goes the extra mile in its service. That is a golden recipe for repeat business.
---
11. Take It Seriously
Amanda Block, Owner & Designer, Dwell 605
Treat your Etsy business like a job, and you will get paid like it's your job. Treat it like a hobby, and you will get paid like it's a hobby. When I first started three years ago, I didn't think much about using all the tags describing my item with keywords, but once I started using them, my sales went up. Try to think how your ideal shopper would think and what words they would type into the search bar — use those words as your Tags. Also, you can't go wrong with the excellent photography of your items. We live in a visual world, and your item will quickly get overlooked if it not photographed well. There are all kinds of YouTube tutorials on how to get professional looking photos from home when you are just starting.
---
12. Set up Your Mailing List
Morgan McBride, DIY + Home Blogger, CharlestonCrafted.com
When you are first starting an Etsy shop, it is so important to set up a mailing list! I recommend adding a link at the top of your shop for shoppers to sign up for your email list in exchange for a discount code. This is easy to set up for free on email marketing sites like Mailchimp. This way, you can gather email addresses right from the start. Then, use them. Alert your mailing list when you add new products to your shop. You can also promote sales or discounts to your list. Your existing customers are hot leads and very likely to buy again.
---
13. Allow Enough Time for Packaging & Shipping
Kristen McCabe, Senior Content Marketing Specialist, G2 Crowd
Your time is valuable; don't underestimate how long the packing and shipping process takes! When I started my shop, I knew how long it took to make each item, and I knew the cost of my supplies. I wanted to apply the marketing principle of "surprise and delight" when recipients got their package. I included those fun bonuses related to packaging in my costs, but I didn't include that in the time cost. My customers love the special details in my packaging, but I did not think through the process. Once you start a high-end packaging process, your regular customers will come to expect it.
When managing my store in addition to a full-time marketing role at G2 Crowd, the time those little extras take becomes substantial. The packaging details are what make the difference between my competitors and me. However, be sure you factor the value of your time into the price.
---
14. Take Steps to Engage Your Customers
Lauren Kilgore, Owner, BeautifulMesh
One of the top tips I give my clients is that Etsy does not exist in a vacuum. You can't just list an item in your shop and assume it will sell just because it's for sale. When I first began selling wreaths, I put an item up in my shop with a short title and thought people would find it. I didn't know anything about keywords or even marketing. However, to sell well on Etsy:
You have to make sure you've got great pictures and SEO
Use social media — Pinterest, Facebook, Instagram, and so on — to drive traffic to your shop and your listings
There are so many free ways to get your business name out there and get that exposure to create more traffic. Doing a few Facebook live videos a week on my Facebook page has created a lot of engagement and traffic to my Etsy shop.
---
15. Don't Compete on Price
Phil Forbes, Digital Marketer, Packhelp
With bulk manufacturers from Asia now being allowed to sell on Etsy, you won't be able to compete on price. You will not win customers by having the lowest price, simply because you can't have the lowest price. Instead, deliver a high-quality product each time, and you'll delight your customer enough to keep them coming back. It's not about the number of sales — it's about quality. Ask your customer to share your name and pictures of your product on social media if they're happy with their purchase. One person sharing your brand's name among their friends can be a potent way of spreading your brand's name and notoriety.
---
16. Research on Your Target Audience
Gigi Rodgers, Concept Alchemist, Kontrolld Khaos
The one thing a lot of sellers miss out on when selling on Etsy is knowing where to find their audience before they launch their store. No one tells you how to research your audience before you start, so this is how you go about it. You need to know as much as possible about your ideal customer. So, answer these questions:
Are the majority of your customers male or female?
How old are they?
What do they do? What is their profession?
Where do they hang out online? Facebook groups? Reddit? Online forums?
What blogs do they read? What influencers do they follow on Instagram or online?
What are some of their biggest pains that your service/product can fix?
What are their concerns regarding services/products, like yours that they've dealt with in the past from other vendors?
---
17. Document Your Transaction Before You Ship Your Product
Lucas Horton, GIA Graduate Gemologist, Valeria Fine Jewelry
My advice is to document and explain everything. I had two customers file disputes for items not as described. One woman wore the ring for a month, beat it up, and then said it came that way. The other man was sent a custom ring that he approved the design upon, but he got buyer's remorse. Etsy sided with both buyers and wouldn't even consider my arguments. If I had taken more pictures of the ring that was returned after being worn for a month, I might have won the dispute. Additionally, if I had told the second man a detail of the ring that I assumed he was aware of, I might have won that dispute.
---
18. Get Permission to Use Photos That Customers Took of Your Products
Jeff Moriarty, Owner, Dog Christmas Stockings
We implemented a change to our own website first, saw the increase in conversion rates and decided to implement it on Etsy. We saw a nice jump in sales and conversion rates. The difference was the addition of our products with our customers. Instead of having the standard photos we took of our products, we added pictures that our customers took. In our case, it was with their pets. The more pictures we have, the better sales we get from those products. We believe that people not only want to see what other customers get, but they also trust us more seeing the product in the hands of other customers.
---
19. Find Your Niche & Add More Products
Deborah Rogers, Owner, The Gifted Rat
One of the easiest ways to gain sales on Etsy is to add more products. I started with 10 products. Frequently, I add additional products to the areas in which I sell. Each time I add additional products, sales increases. I set a goal to add three new products a week. You should also find niches in which there are not many sellers. I started selling miniature teddy bears as an add-on for my realistic but not real rats. I noticed that more people were buying more teddies than rats. The bears most commonly fall under dollhouse accessories. Many people sell dollhouse accessories, but not many sell a wide variety of tiny teddies.
---
20. Renew Your Listing & Stay Relevant
Ayana Miller, Founder, Jewelryosophy 360
Listings renew automatically after you have made a sale. However, if you don't make a sale within a week, then it impacts your ranking in search results. In other words, you are less likely to show up in time on the first page of a potential customer's search results even if your SEO tags are perfect, and you are using all 10 photos. Etsy wants all shops to have an opportunity to sell while balancing the necessity of showing customers products that are most relevant to their searches. Your goal? Stay relevant. At less than a dollar a listing, it doesn't hurt to at least try renewing the listings that you want to bump in results to see if it has an impact.
---
21. Make Use of Automatic Ads
Stacy Caprio, Online Blogger & Growth Expert, StacyCaprio.com
My number one Etsy sales tip would be to turn on automatic ads for all your placements at a maximum spend of 4 cents a click. I've found this has a huge increase in impressions, traffic, clicks, and sales at a very low cost and a huge return on investment (ROI) when paired with specific keyword targeting through Etsy tags.
---
22. Include Social Proof on Your Site
David Vallance, Marketing Manager, LeaseFetcher
The simplest thing you can do to build trust in your brand on Etsy is to include social proof. What is social proof? Think customer testimonials, reviews, endorsements, ratings, case studies, media coverage, and so on. It's basically anything that proves people have bought a product in the past and, ideally, liked it. What you can add on Etsy is limited as you're constrained to the default shop template, so I recommend you focus on generating and collecting user-generated content. In other words, have your customers take photos of them using your products and use those images on your product pages
---
23. Know the Basics of Starting an Etsy Store
Etsy is a great way for small business entrepreneurs to find a bigger market without spending so much. With the right strategy, the platform can get you the right exposure and show you the way to your target market both local and international. Before signing up, however. Be sure to know what it takes for you to start and run an Etsy store. This article will show you how.
---
24. Step up Your Email Marketing Campaign
Most online businesses will have a well-established email marketing campaign. But this marketing strategy involves many elements that require adjustment depending on the kind of business you run. Etsy sellers will need to find a unique approach that will help them stand out by learning the ground rules first. What better way to learn about email marketing on Etsy than from the Etsy team themselves? Check out this article.
---
25. Know the Etsy Warning Signs & What to Do if Your Shop Gets Suspended
Like other popular selling platforms, Etsy has its own sets of rules and guidelines. You might have heard of stories where shops are closed down after a while — sometimes, there are even claims that there was no warning. Don't let this discourage you though, for aspiring business owners looking to sell on Etsy, the best thing to do is know the warning signs and what to do if you find your shop gets suspended. Find out more in this article.
---
26. Promote on Pinterest
They say that Pinterest and Etsy customers have a lot in common, so it's no wonder that Etsy sellers have invested a lot of their time marketing on Pinterest. Those who search on this platform are looking for ideas on what to buy so your job is to develop your brand, and focus on getting click-throughs to your Etsy shop. This article explains how your Pinterest account becomes a mirror of your Etsy shop. Check out these tips before opening your own Pinterest business account
---
27. Know When to Renew Your Etsy Listings
One of our experts mentioned how it's important to for your Etsy shop to stay relevant if you want to succeed. A great way to go about this is to renew your listings, but the more important question is when. It needs to be at a time when your target buyers are active on the platform. Otherwise, your business will not get the visibility it needs. This article gives you ideas on how to find the perfect timing for renewing your product listings, plus more tips to boost your sales on the platform.
---
28. Use Online Tools to Grow Your Business
Maintaining your Etsy shop manually is fine at first. However, if your goal is to grow your business by getting more sales and finding loyal customers, you will want tools that can automate your tasks eventually. This helps ensure that you don't miss out on your sales and shipping data as well as building relationships with new and returning customers. Find out in this article the list of top seven tools for a successful Etsy seller.
---
29. Know How to Market Your Etsy Business Offline
So, you've finally mastered marketing your business online, and sales have increased because of your campaign. If you think you can't even go further, think again. It's important to remember that just because you don't have a physical shop, doesn't mean there's no market for you outside of the internet. There are still many potential customers who don't go online, and marketing to them with traditional, offline strategies is important to increase your customer base. This article lists seven things you should be doing to market your online store in the real world.
---
30. Take Great Photos
For any online business, taking great photos of your products is crucial to convince customers to make a purchase. But, this article asks a very important question. "What does taking better photos even mean?" One has to learn how to set the mood, manipulate lighting, and use props to their best advantage, all while ensuring that your images do not encourage misrepresentation. This article shares more than 20 tips and real-life examples. So, whether you're a craftsperson looking to show off your new line of design or an artist needing to showcase their masterpiece, there's a tip just for you.
via Top 30 Tips for Selling on Etsy From the Pros